The Beatles - A Day in The Life: February 9, 1970
Saturday, February 08, 2020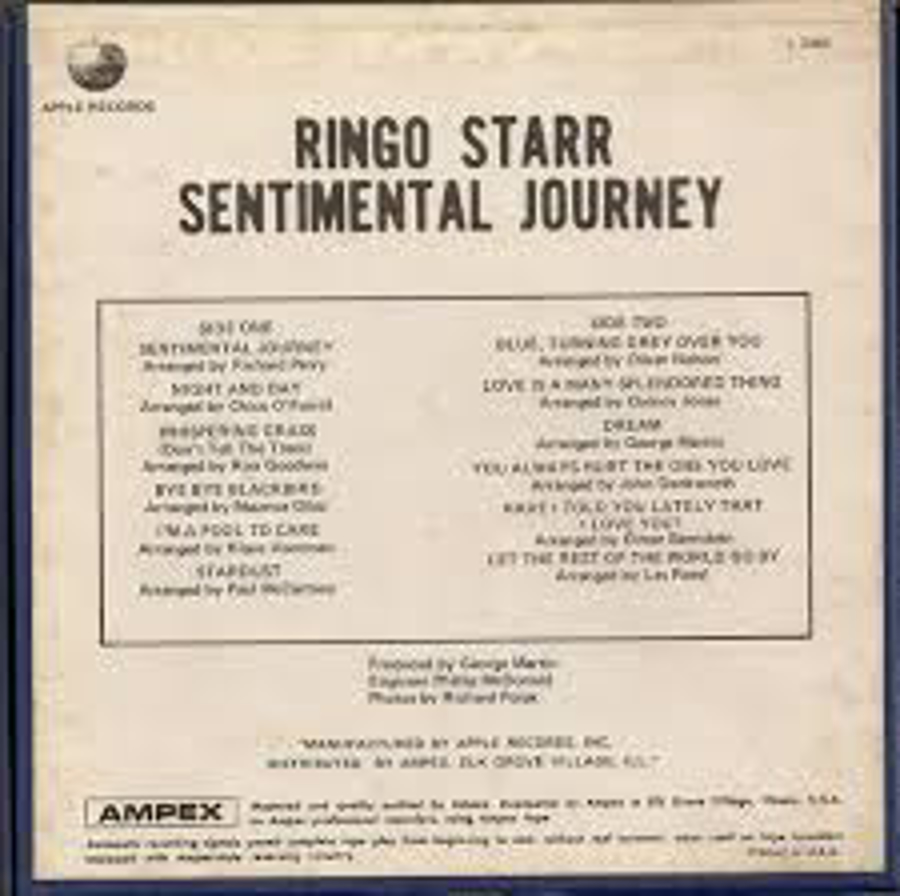 On this date, Ringo Starr had a session in the studio working on two songs for his debut solo album Sentimental Journey.
He recorded a mono demo of Whispering Grass, a 1940 hit for The Ink Spots. Several takes were recorded, and an edit of takes three and five was taken away by George Martin and given to arranger Ron Goodwin.
Ringo Starr added lead vocals to Elmer Bernstein's new arrangement of the 1945 song Have I Told You Lately That I Love You.
Starr's vocals were added simultaneously with a tape reduction mix; it took 18 attempts before everyone was happy with the results. Between 6pm and 7pm the completed recording was mixed into stereo.