The Beatles - A Day in The Life: October 15, 1969
Tuesday, October 14, 1969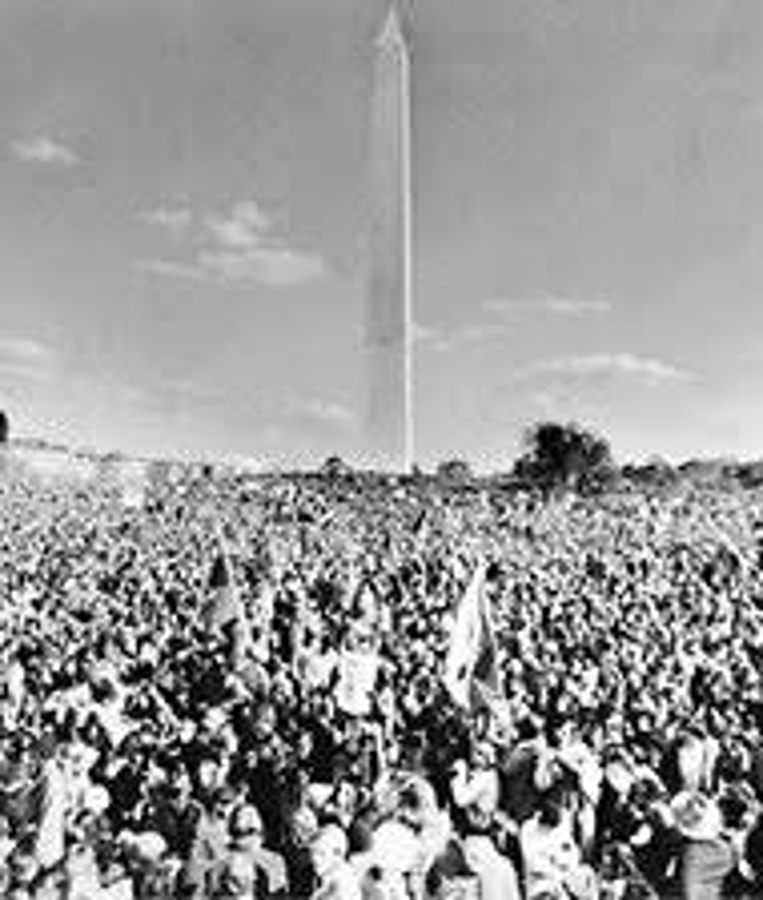 Lennon performed Give Peace A Chance with the Plastic Ono Band at the Toronto Rock and Roll Revival Festival on 13 September 1969. He introduced the song with the words "This is what we came for, really". Lennon confessed he couldn't remember the words, so largely ad-libbed during the verses. The version was released in December that year on the album Live Peace In Toronto 1969.
Give Peace A Chance quickly became a peace anthem. 50 years ago, October 15, 1969 it was sung by half a million demonstrators in Washington, DC at the Vietnam Moratorium Day, in a rendition led by folk singer Pete Seeger.
That's what it was for. I think I heard... I don't know, I just remember hearing them all singing. I don't know whether it was on the radio or TV, but that was a very big moment for me. That's what the song was about, because I'm shy and aggressive. So I have great hopes for what I do, my work. And I also have great despair that it's all pointless and shit – how can you top Beethoven or Shakespeare or whatever. And in me secret heart I wanted to write something that would take over We Shall Overcome. I don't know why, that's the one they always sang. I thought, 'Why isn't somebody writing one for the people now?' That's what my job is. Our job is to write for the people now. So the songs that they go and sing on their buses are not just love songs. I have the same kind of hope for Working Class Hero, but I know it's a different concept. I think it's a revolutionary song – it's really just revolutionary. I just think its concept is revolutionary. I hope it's for workers and not for tarts and fags. I hope it's about what Give Peace A Chance was about.
John Lennon, 1970
Lennon Remembers, Jann S Wenner
A concert version of Give Peace A Chance was included on Lennon's Live In New York City album, recorded at New York's Madison Square Garden in 1972 and released in 1986. Two concerts, matinée and evening, took place on 30 August 1972, billed as the One To One concerts with funds raised for mentally handicapped children. Give Peace A Chance was the final song performed at the second concert.