The Beatles - A Day in The Life: March 15, 1967
Tuesday, March 14, 1967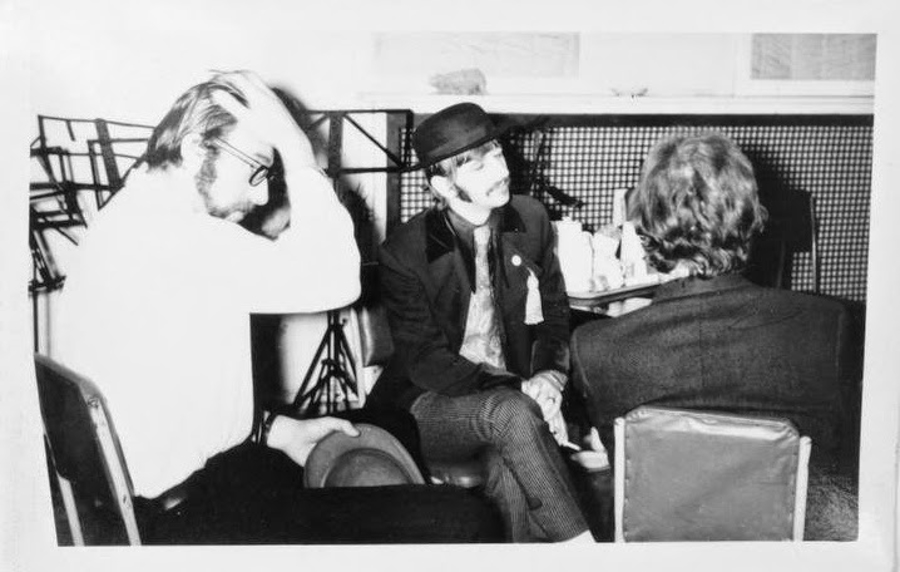 Recording: Within You Without You
Although they had recorded George Harrison's song Only A Northern Song on February 13th and 14th, 1967. The Beatles decided not to include it on the Sgt. Pepper album. In its place, work began during this session on another Harrison song, the Indian-flavoured Within You Without You.
At this early stage the song was known as Untitled; Harrison often had trouble deciding on names for his songs, and working titles were often used instead.
The song had been written at the London home of Klaus Voormann, a friend to The Beatles since their Hamburg days. Harrison had composed Within You Without You on a harmonium.
Several musicians - their names undocumented - were recruited from the Asian Music Circle, a collective based in Fitzalan Road in Finchley, north London. They were joined by Harrison and The Beatles' assistant Neil Aspinall on tamburas.
Although it was recorded as one piece, the song was referred to as having three parts during the recording. Following rehearsals, the basic track for Within You Without You was recorded in one take during this session, and lasted 6'25".
The tamburas were recorded onto track one of the four-track tape. Track two contained tabla and svarmandal, and track four had a dilruba playing the main melody.
Within You Without You was a great track. The tabla had never been recorded the way we did it. Everyone was amazed when they first heard a tabla recorded that closely, with the texture and the lovely low resonances.
Overdubs were added on March 22nd and April 3rd. None of the other Beatles appeared on the song.
Also present in the studio on this occasion was artist Peter Blake, who had been commissioned to work on the cover artwork for Sgt Pepper's Lonely Hearts Club Band.
George was there with some Indian musicians and they had a carpet on the floor and there was incense burning. George was very sweet - he's always been very kind and sweet - and he got up and welcomed us and offered us tea. We just sat and watched for a couple of hours. It was a fascinating, historical time.

Source: The Complete Beatles Recording Sessions, Mark Lewisohn