The Beatles - A Day in The Life: March 12, 1968
Monday, March 11, 1968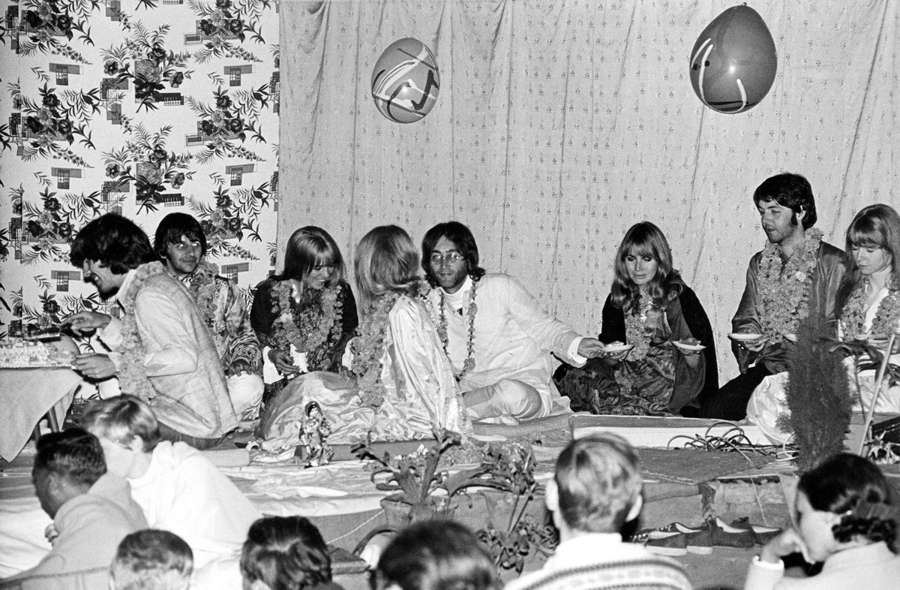 India
The Beatles were "very close and tight" at this time. Donovan taught Lennon a guitar finger-picking technique that he passed on to Harrison. The technique was subsequently implemented by Lennon on the Beatles songs "Julia" and "Dear Prudence". The latter was composed by Lennon to lure Prudence Farrow out of her intense meditation. Lennon later said: "She'd been locked in for three weeks and was trying to reach God quicker than anyone else".
Another inspiration was hearing for the first time Bob Dylan's newly released album, John Wesley Harding. The stay at the ashram turned out to be one of the group's most creative periods. According to Lennon, he wrote some of the "most miserable" and some of his "best" songs while he was in Rishikesh. Both Lennon and McCartney often spent time composing rather than meditating, and even Starr wrote a song, "Don't Pass Me By", which was his first solo composition. Plans were discussed for a possible concert in Delhi to feature the Beatles, the Beach Boys, Donovan, and Paul Horn. While he also wrote several new songs in Rishikesh, Harrison complained that more time should be spent on meditating. When McCartney discussed his vision for an album containing the songs they had amassed so far, Harrison replied: "We're not fucking here to do the next album. We're here to meditate!"
Many of the songs were inspired by nature and reflected the simplicity of life at the ashram, and so contrasted markedly with the band's psychedelic work over the previous year, but few of them were overtly reflective of the TM experience.