The Beatles - A Day in The Life: February 13, 1969
Wednesday, February 12, 1969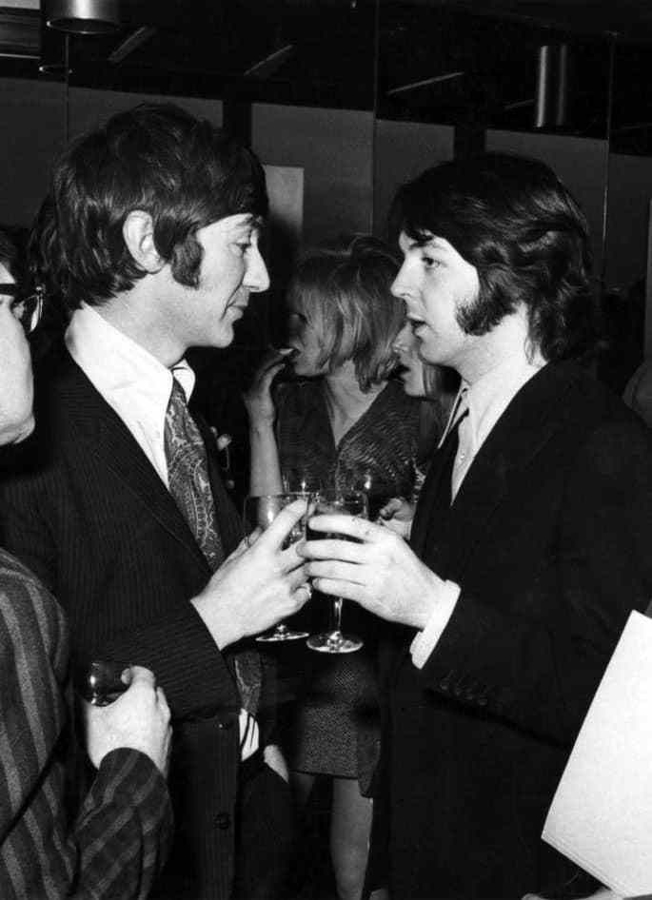 The first song by George Harrison recorded for Sgt Pepper's Lonely Hearts Club Band was Only A Northern Song. Today the Beatles started recording in a session that started at 7pm and finished at 3.30am. The next day the song had the working title Not Known, but by the following day it had been named Only A Northern Song.
The session began, however, with the creation of four mono mixes of A Day In The Life. Then nine takes of Only A Northern Song were recorded. The rhythm track had Harrison on organ, John Lennon on tambourine, Paul McCartney playing bass guitar and Ringo Starr on drums.
Also, occurring today was the launch party for Mary Hopkins's album Postcard. The party was organized by Apple Records, and took place at the restaurant at the top of the Post Office Tower in central London. Guests included Paul McCartney, his new girlfriend Linda Eastman, Donovan, Jimi Hendrix, Eric Clapton and a number of other music stars, as well as members of Hopkin's family.