The Beatles - A Day in The Life: August 23, 1968
Thursday, August 22, 1968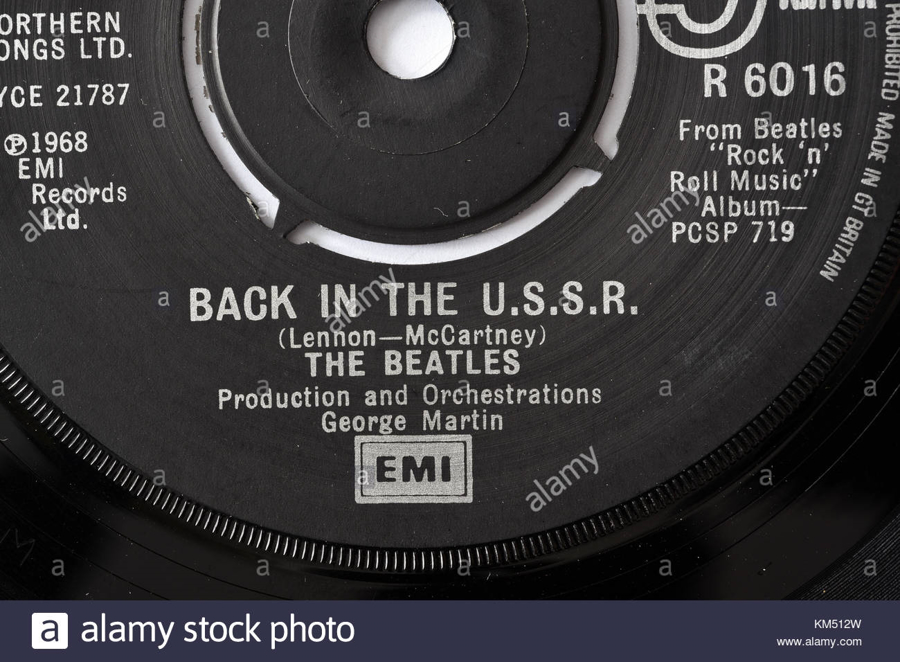 Recording, mixing: Back In The USSR
The day after Ringo Starr temporarily quit The Beatles, the rest of the group continued work on the White Album song Back In The USSR.
Overdubs were added to take five, the rhythm track previously recorded. Paul McCartney added piano and George Harrison played more drums onto track three, erasing John Lennon six-string bass guitar part. Another electric guitar track was also added.
A reduction mix was then made, which was labelled take six, which combined all the instruments onto a single track. McCartney recorded his lead vocals with simultaneous backing by Lennon and Harrison, recorded onto two separate tracks with backups by all three Beatles.
Track four on the tape was filled with a bass guitar overdub by McCartney, six-string bass by Harrison, and Lennon hitting a snare drum.
A single mono mix of Back In The USSR was then made, during which the sound of a jet plane was added. A stereo mix was made on 13 October 1968.
Before the session ended at 3am, four sets of the final mono mixes of Back In The USSR, Rocky Raccoon, Wild Honey Pie, Mother Nature's Son and Sexy Sadie were made and signed out by The Beatles' assistant Mal Evans.