The Beatles - A Day in The Life: September 5, 1968
Wednesday, September 04, 1968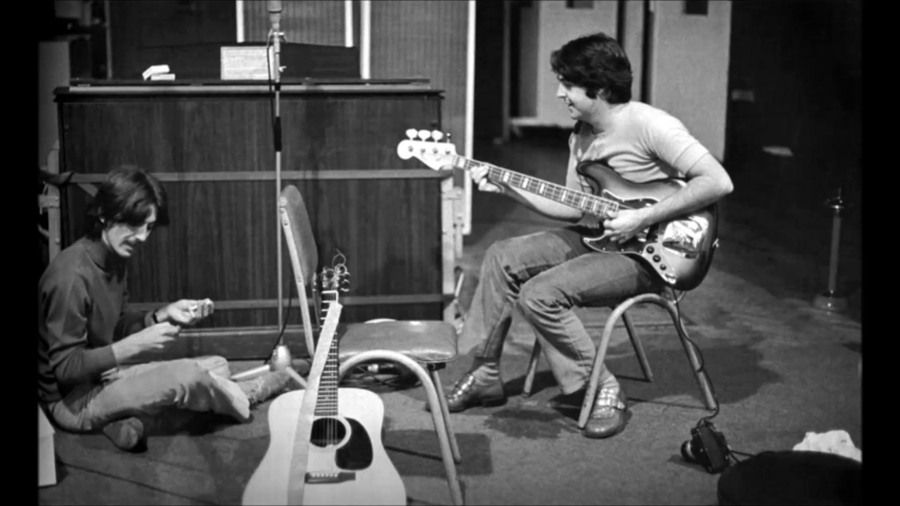 Recording: While My Guitar Gently Weeps
Two separate versions of While My Guitar Gently Weeps were worked on during this session: overdubs to the first group attempt, and a remake which eventually became the released version.
The song's composer George Harrison recorded two separate lead vocal tracks, and with the other Beatles overdubbed maracas, drums and lead guitar. However, after hearing a playback of the progress so far, Harrison decided to scrap the recording and start afresh.
The Beatles recorded 28 takes of a new rhythm track during this session, filling three reels of eight-track tape. These takes were numbered 17-44. Take 25 was eventually decided as the best, and featured Harrison's guide vocals and acoustic guitar, John Lennon on electric guitar, Paul McCartney on piano, and Ringo Starr playing drums.
McCartney played organ on some of the unused takes, and also busked a version of Lady Madonna after take 40.
Take 25 received further overdubs and was completed on the following day, including Eric Clapton's famous guitar solo.